The revolutionary Veg Oxi MP is a food additive, which has antioxidant, acidulant and preservative properties that maintain sensory quality and extend the shelf life of fruits and vegetables ready-to-eat, without altering the natural flavor, an unprecedent factor in the world.

It is a natural innovation solution, to replace completely the non healthy preservatives, such as sulphites larged used in the food industry worldwide.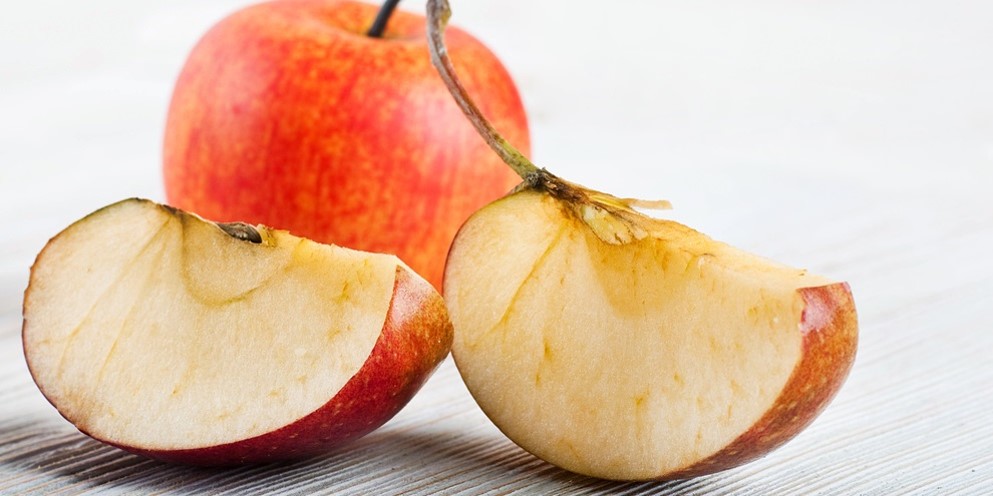 Due to the natural oxidation and its undesirable consequences on Fruits and Vegetables ("FV"), it is estimated that a minimum of 40% of all production is wasted with quality problems and product logistics.

By using our product ("Veg Oxi MP") businesses can half their losses, grow to new markets and nurture customer relationships selling a healthier FV while keeping operating costs low.

We are able to supply the Veg Oxi MP at any quantity to clients worldwide ensuring they consistently deliver outstanding quality and extended FV shelf life to their customer's base without increase of the price.
We are already selling our product Veg Oxi MP in Brazil since 2016. Thenceforward we have seen our business grow from strength to strength, but we need help to bring it in Australia.

Naturally we have patented our product it was accepted without objection by ALL 152 countries of the PCT, including Australia. In Brazil the product is approved by the National Sanitary Surveillance Agency (ANVISA) and by the Ministry of Agriculture, Livestock and Supply (MAPA). In Australia the product has been approved as safe to be inserted in the food chain by an Australian NATA("National Association of Testing Authorities" ) Certified laboratory.

Also we are prepared to provide samples to demonstrate the qualities of our product. We have also developed new products. At the end of 2018 we closed another deal with a large wine manufacturer in Adelaide, South Australia, who is trialling our Veg Oxi J to replace the generally accepted addition of sulphur as preservative.
Our team has a wealth of knowledge spanning Customer Experience and Success to the food industry development and agribusiness technologies.

Dr Roseane Bob, co-founder, who is incredidly passionate about ready - to - eat fruits and vegetables industry is a experient food technologist also scientist that has many years of a solid background and world experience in the full process of ready-to-eat vegetable/fruit industry as well extensive knowledge of food quality.

Mr MaCson Queiroz, co -founder is a Engineer and businessman.
Extend shelf life of fresh ready- to-eat vegetables and fruits, without changing the natural flavor.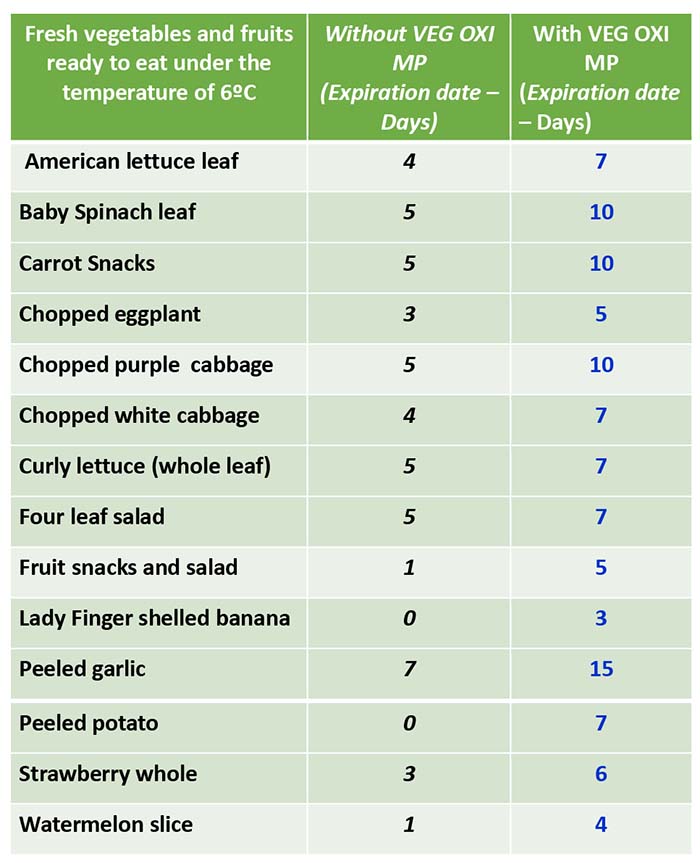 100% Natural, Organic and Vegan Product;
Maintains the health of vegetables and fruits ready-to-eat;
Reduces food waste;
Replaces metabisulphite with great advantages;
Replaces citric acid and ascorbic acid;
Reduces water consumption;
It is highly effective in combating strawberry mold. It can be used in post-harvest strawberries and processed whole or chopped strawberries;
Increases fresh ready to eat vegetables and fruits profits.

Veg Oxi MP is being commercialised in Brazil with corporate partners to entire ranges of minimally processed fruits and vegetables. The product has successfully accessed agribusiness supply chains including primary producers, wholesalers, supermarkets, fast-food chains, food service and convenience stores. The technology has been particularly successful in the ready to eat fruits and vegetables industry as well hospitality sector with hotels, resorts, restaurants and air and sea caterings.

Investing in the Veg Oxi MP means will provide benefits for health and sustainability. As it already been established on the Brazil market, has a reliable customers data base and business model in operation.